Direct Mail for charities
Jersey Post offers one free promotional mailing delivery, per quarter for local charities and not-for-profit organisations. The free slot can be used by the successful organisation as they wish e.g. to target homes or businesses, by street, parish or all Island.
The charity or NPO will need to meet the cost of producing the leaflet or flyer, but the costs involved with sending the mailing will be free of charge to the selected organisation. In addition, Jersey Post will be happy to offer advice on how to produce a compelling and engaging mail piece that can maximise results.
The free space per quarter will be allocated to the charity that Jersey Post believes will most benefit from the mailshot. To apply for a free space, charities should outline the purpose of the campaign which should cover:

Target audience
Do you want to target homes or businesses?

Type of mailshot
Do you want to target specific roads, parishes or the whole island?

Objectives of the mailshot
e.g. membership drive, fundraising initiative and how many/much is hoping to be achieved.
This information can then be sent via email to: marketing@jerseypost.com or by post to:
Charity Direct Mail Services
Jersey Post Marketing
Postal Headquarters
JERSEY
JE1 1AA
In addition, if charities are unsuccessful in obtaining a free mailing, Jersey Post is pleased to offer a 15% discount on any Direct2Home booking made by a local charity or not-for-profit organisation. Charities wishing to take advantage of this discount offer can contact Jersey Post by emailing business@jerseypost.com or telephoning our product experts on (01534) 616590.
There are several options for organisations that send a large volume of mail, either regularly, or from time to time. Anyone who would like to discuss their requirements and ways to maximise their posting, should contact Jersey Post on (01534) 616590 or email business@jerseypost.com.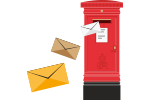 Charity postage discount
Charities that are members of the Association of Jersey Charities can join our postage scheme that provides 5% off stamp prices.
Find out more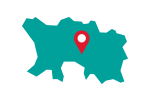 Helping the local community
We're proud to be at the heart of island life and to support the community to which we deliver. Discover the ways in which we give back to the island.
Find out more