Jersey Post has amended its letter and parcel formats to align with postal operators globally. The new dimensions can be viewed below.
Letter specifications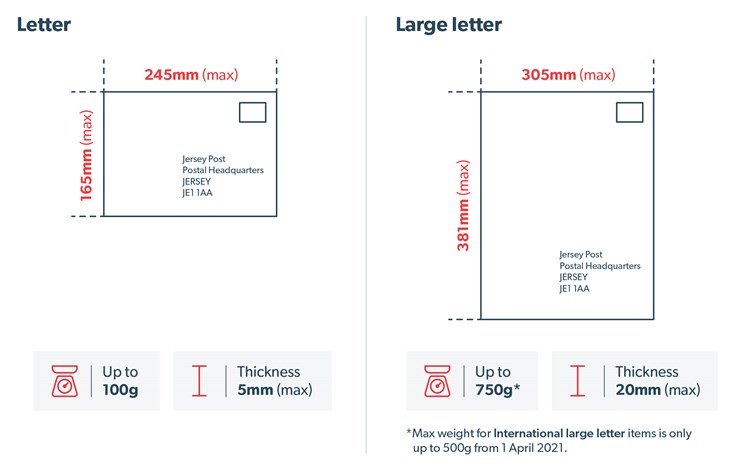 Parcel specifications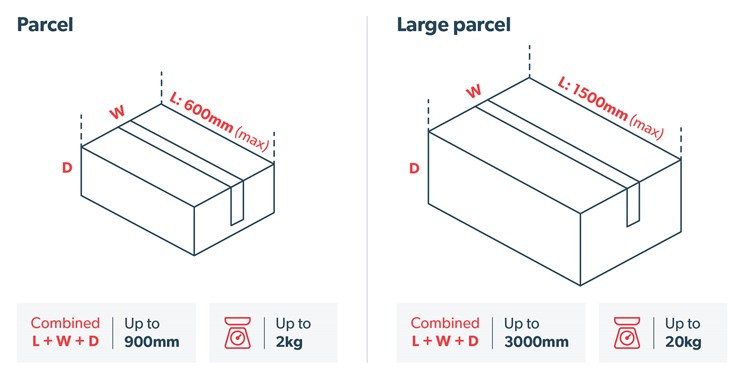 Large Parcel: Any item that exceeds either the measurements or the weight of a Parcel shown above is classified as a Large Parcel. Most destinations accept Large Parcels up to a maximum of 30kg, but there are some destinations that will only accept 20kg or less. For items that are 20kg or more, please visit one of our post offices as this service is currently unavailable online. See our Large Parcel destination guide for more information.
UK Letter format service for Goods and Merchandise
In 2019, UPU regulatory changes meant that items of mail containing Goods/Merchandise could only be sent as Parcel or Large Parcel mail formats. In agreement with Royal Mail, Jersey Post has reintroduced the Letter format service for Goods and Merchandise to the UK.
For example: If a customer wishes to send a scarf to the UK and the item fits within the dimensions of a Large Letter format, the customer will now be charged the Large Letter price and not the Parcel price.