SecureDrop
Want parcels delivered even when you're not home? Our free SecureDrop signature service lets you select a safe and weather-proof location within your home grounds as an alternative to your letterbox, so you can receive larger items and even those requiring a signature when you're not home. 
If you don't have anywhere safe for us to leave your items, why not use our SecureDrop Neighbour service where we leave your item with an agreed neighbour. For all of these services, we will put a card through your door to let you know where your package has been safely delivered.
Set up your free
SecureDrop
Setup or change the type of SecureDrop you would like to use for your domestic address in your account.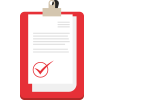 SecureDrop Signature
Recommended
Deliver any item including those requiring a signature on delivery to a safe weather-proof location on your property grounds.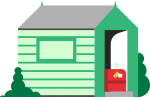 SecureDrop Home
Deliver to a safe, weather-proof location on your property grounds. Does not include items requiring a signature on delivery.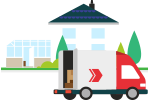 SecureDrop Neighbour
Deliver to a nominated neighbour who you authorise to receive and sign for items on your behalf.
New and improved SecureDrop service - coming to you soon!
Following a successful pilot, we're currently in the process of rolling out island-wide, a new enhanced digital service with the use of etags. This is a phased approach with rounds in St Mary, St John and St Lawrence currently being completed. Click here to find out more.