Courier
Whilst our standard postage service will get your item to its destination, there are occasions when only a premium choice will do. Our courier service provides speedy door-to-door delivery through the dedicated FedEx network.
Our Courier premium service ensures that your item is securely delivered, on time. If you have important documents others are relying on, time critical items up against a deadline and precious objects that require due care and attention, use our Courier service for peace of mind.
The rate you pay will be calculated by the format, weight and destination of the item, with the additional price of the courier option shown below.
Contact us
Business Account customers can contact our Business Sales team on 01534 616590 to discuss their Courier requirements.
Contact Us
| | Local | UK, IoM and other CI | Europe | Rest of World |
| --- | --- | --- | --- | --- |
| Cost (plus postage) | £7.00 | £16.00 | £26.00 | £31.00 |
Why choose Courier?
Priority packaging - supplied free of charge for each item of mail
End to end tracking - updates on a daily basis 
Multiple delivery attempts - try again if no-one is in to receive the item of mail
Priority customer support - we often deal with issues before you become aware of them
Worldwide reach - available to more than 220 destinations worldwide
Popular retail routes (estimated delivery aims):
2 working days – UK, Poland, Portugal, France, Spain, Ireland and USA
3 working days – Japan, Hong Kong, Thailand and Singapore
4 working days – South Africa, Australia and New Zealand
Transit times to remote destinations may be longer than the above. Accurate estimations must be made on an individual order basis.
Example
Sending an important and highly confidential business contract to the UK that requires guaranteed delivery.
Where to buy
Our Courier service is available to purchase from Quennevais, Beaumont, St Peter, Don Street, Grande Marche, Rue Des Pres and Broad Street post offices. 
Jersey Post's Courier service (FedEx) is unable to accept 'out of sized' (large & light) items e.g. bicycles. Should you have a requirement to send such an item via courier please contact our business sales team on  fedex@jerseypost.com or telephone 616590. Alternatively please consider our Large Parcel Tracked & Signed service. 
*Subject to terms and conditions which include correct address and accompanying documentation, and someone being present to receive the item of mail – see our General Postage Terms & Conditions for full details. Please note, there are sometimes extenuating circumstances out of our control that can impact transit times depending on delivery location, weather, custom delays and other unavoidable factors. For delivery updates and advice on sending your item contact fedex@jerseypost.com.
**Subject to terms and conditions which include correct address and accompanying documentation, and someone being present to receive the item of mail – see our General Postage Terms & Conditions for full details.
We are unable to guarantee next day delivery, however for the best chance of next day delivery use our Courier service, available online or over the counter. Alternatively, consider our Tracked & Signed service, with an expected next day delivery. Due to customs import restrictions, we are unable to guarantee next day delivery of goods or merchandise to the UK. In addition, please note that adverse weather may impact on services as they are reliant on mail plane arrival and departure.
It is very difficult to provide exact delivery timescales to off-island addresses as there are so many factors outside of Jersey Post's control e.g. weather, transport delays, processing in the destination country etc. However, as a rough guide we say: UK, other Channel Islands and Isle of Man - 3-5 working days. European addresses - 7-10 working days and Rest of World destinations up to 10-12 working days. Please note - these timescales are for letters and documents. Due to Customs restrictions and controls in other countries it is impossible to provide delivery estimates for goods or merchandise.
Click here to download the guide showing the destinations to which you can send items using the Premium Postage service.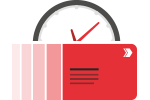 Need your item delivered quickly?
Express delivery is a premium option that can be added to any item to ensure a speedy delivery.
Find out more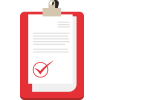 Get proof of delivery
Keep tabs on your items progress by using our tracked and signed for services ideal for important or valuable deliveries.
Find out more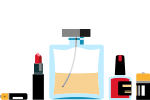 What can I send?
Did you know some common items such as nail varnish and batteries are considered dangerous and restricted from the postal network? Find out what is safe to send.
Dangerous and Restricted Goods