Tracked & Signed
Whilst our standard postage service will get your item to its destination, there are occasions when only a premium choice will do. Our range of premium postage options allow you to have tracking, compensation or an express delivery option added to them.
Our Tracked and Signed premium service provides tracking for an item as it moves through the postal network and collects a signature on delivery. For delivery by 9am or on Saturdays, please see our Premium Express delivery options.
Why choose Tracked and Signed?
Track important and valuable items at every stage of delivery
Includes compensation cover up to £100 in the unlikely event of loss or damage*
The postage rate you pay will be calculated by the format, weight of item and destination of the item, with the additional price of the Tracked & Signed option below. 
| Premium Option | Local | UK, IoM and other CI | Europe | Rest of World |
| --- | --- | --- | --- | --- |
| Tracked & Signed | £4.50 | £5.50 | £6.50 | £7.50 |
Example

Sending a large letter of 500g to London that you want to track through the postal network, check that it has arrived, ensure £500 compensation in the unlikely event it's lost or damaged, and want it to arrive on Saturday instead of Monday:
1.

Choose Standard postage for Large Letter up to 500g to the UK, IoM & other CI

£2.09

2.

Choose Premium Tracked and Signed option to the UK, IoM & other CI

£5.50

3.

Add premium Cover up to £500

£7.50

4.

Add premium Express Delivery on Saturday

£3.00

Total to pay:

£18.09
Buy your postage label online
Find the right price for your item and print postage from your computer using our postage calculator tool. Customers purchasing postage online benefit from a 5% discount on standard postage rates.
 *Our compensation cover does not include cover for delayed delivery. 
Please note: Adverse weather may impact on next day services as they are reliant on mail plane arrival and departure.
For guaranteed next-day delivery to the UK use our Courier service, available online or over the counter. Alternatively, consider our Tracked & Signed service, with an expected next-day delivery. Due to customs import restrictions, we are unable to guarantee next-day delivery of goods or merchandise to the UK. Please note - adverse weather may impact on next-day services as they are reliant on mail plane arrival and departure.
It is very difficult to provide exact delivery timescales to off-island addresses as there are so many factors outside of Jersey Post's control e.g. weather, transport delays, processing in the destination country etc. However, as a rough guide we say: UK, other Channel Islands and Isle of Man - 3-5 working days. European addresses - 7-10 working days and Rest of World destinations up to 10-12 working days. Please note - these timescales are for letters and documents. Due to Customs restrictions and controls in other countries it is impossible to provide delivery estimates for goods or merchandise.
Click here to download the guide showing the destinations to which you can send items using the Premium Postage service.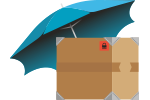 Protect your items
Sending something valuable? Add compensation cover to your postal items for better peace of mind.
Find out more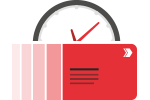 Need your item delivered quickly?
Express delivery is a premium option that can be added to any item to ensure a speedy delivery.
Express Delivery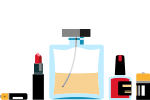 What can I send?
Did you know some common items such as nail varnish and batteries are considered dangerous and restricted from being sent in the postal network?
Find out what is safe to send